Coaching individuel
You, Your Life, Your Dreams! This is Your Time... It is now! During this Just for You Unique coaching session with Monique or Nathalie, you...
Remember who you are! Your life has a meaning. You are unique and indispensable. The Universe supports you. Monique Briand, Soul Coach,...
Your Initiating Quest: The Path to Success You, Your Life, Your Dreams Your Personal Power in the service of Your life! Increases...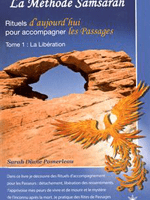 Includes the preparatory evening « A Meeting with your Guides » (Worth 250$)  Receive the revelations of your soul; Stimulate and exercise...